Meet Our Team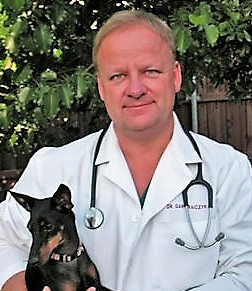 Dr. Gary A. Raiczyk
Owner & Veterinarian
Dr. Gary A. Raiczyk is the owner and staff Veterinarian at Angel Parkway Pet Hospital.   He has been serving the pets of North Texas for over 20 years and has experience as a previous owner, associate veterinarian and emergency clinician.  He is a graduate of the top-rated University of Pennsylvania School of Veterinary Medicine and has also spent time at Texas A&M College of Veterinary Medicine interviewing students and helping on the Ethics forum.
His special interests are internal medicine, dermatology and surgery. Dr. Raiczyk is a member of the local, state and national veterinary medical associations, and keeps current on all new advances in veterinary medicine through continuing education seminars, journals and online reading.
Dr. Raiczyk has been a past recipient of a "Veterinarian of the Year" award from a local veterinary association, and has been a past director of Golden Retriever Rescue of North Texas and Search One Rescue.
Outside of the hospital, Dr. Raiczyk enjoys spending quality time with his wife and two daughters. He also enjoys travel, music and sports, in addition to caring for his 2 cats and 2 dogs.
Miranda Stevens
Office Manager
Tiffany Burris
Lead Receptionist
Tiffany grew up on a small farm in the town of Greenwood, Arkansas where she played varsity soccer, participated in many clubs, and graduated with honors.  She worked at a veterinary clinic in her hometown while pursuing degrees in Accounting and Business Administration. After being in the business world for almost a decade, and moving to Texas in late 2015, she decided to get back into the veterinary realm where her love for animals can thrive.  Tiffany enjoys spending time with her husband, Doug, and her English Bulldog, "Radio", and family that lives in the area.  Her interests include running her Scentsy business, watching Doug race fourwheelers, watching a good soccer match and traveling any chance she gets.
Hi there! My name is Liz and I have been a vet tech for 6 years. In that time I've worked with all kinds of critters and have loved every minute of it! Coming from Florida, I love fishing and sailing. Horseback riding, hiking, and painting are a few more of my favorite pass times… when there is time to pass haha. My husband and I have 3 kids. A human daughter named Alice and 2 fur kids named Roxie(an Australian Shepherd mix) and Riley(he is just a Heinz 57).
Whitley Wilson
Receptionist
Hi y'all, my name is Whitley!
I have a Bachelors in Animal Science and love animals.  I have two dogs, a red lab named Diesel and a boxer mutt named Pixel as well as two sugar gliders, Ninja and Cruise.  When I am not working I like to hike with my pups; whether that is going running, out to the park or just lying around watching TV.  My parents dogs had their puppies here at Angel Parkway Pet Hospital and I did my internship for my veterinary assistant certification here as well.  I can't wait to meet you and your babies!
Ellie Current
Tech Assistant
Hey, my name is Ellie! I've worked with animals for about 2 and 1/2 years now and I love it! I have many pets of my own, included a Basset Hound named Moose, two cats named Teddy and Church, and two Guinea Pigs named Ziggy and Zeeke. I've had many different animals, and I even have a few horses out on my grandparents property! I've always wanted to rescue dogs and other animals, so working in a vet clinic gives me a sense of fulfillment until I can live that dream. I'm working on becoming a technician through training, but I love taking care of everyone's pets! I hope to meet you and your furbabies soon!
Hi, my name is Jeanna. I am so happy to be at Angel Parkway Pet Hospital and look forward to meeting you and your pets! Caring for animals and helping pet parents enjoy their furry family members is a favorite thing. When I'm not at the hospital loving on your pets I am at home, happily overseeing my own pack of cats, dogs and fish – as well as my husband Mike. We have 3 adult children, 2 grandkids and GRAND-TWINS on the way! When there is some extra time (ha) I enjoy cooking for friends and family, entertaining and knitting.

Shawnda Johanssen
Technician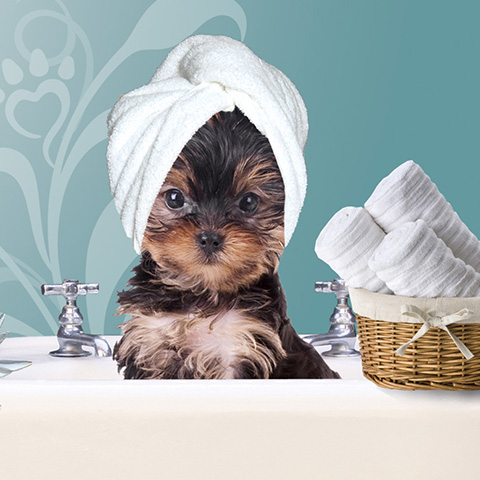 Hi there!  My name is Jenny and I am the Pet Stylist for Angel Parkway Pet Hospital.  I am so happy to be here and be able to help take care of your pets beauty and pampering needs.  I have been grooming for years and just love what I do especially getting to see the reaction of the parents when they pick up and see their pets just beaming with pride!  I am so excited to get the opportunity to get to know each of you and your furbabies too.  Please stop by if you have any questions or to just allow me the pleasure of meeting your pet and giving you an idea of what I can do for you both.  Hope to see you soon!