Meet Our Team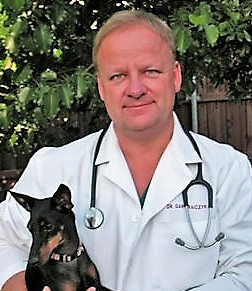 Dr. Gary A. Raiczyk
Owner & Veterinarian
Dr. Gary Raiczyk is the owner and senior Veterinarian of Angel Parkway Pet Hospital. He has served the pets of North Texas for 25 out of his 35 years in practice. He graduated from the University of Pennsylvania and has experience as a previous owner, associate, and emergency clinician. He has a special interest in dermatology, surgery, and internal medicine. He has served as a board member and director of the Golden Retriever Rescue of North Texas and Search One Rescue. He is a past recipient of Veterinarian of the Year. He enjoys music, sports, and travel with his wife and family. He currently has one cat and one dog.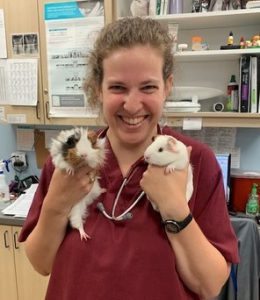 Dr. Elyse Coleman
Veterinarian
Dr. Elyse Coleman received her Doctor of Veterinary Medicine from Texas A&M University in 2017 and has been practicing in North Texas ever since. Her special interests include internal medicine, anesthesia, and pocket pets. Besides veterinary medicine, she enjoys reading, gardening, horseback riding, traveling, and spending time with family and friends. She is a cat person who happens to live with two dogs.
Brandi was born and raised in Indiana.  She graduated with a Criminal Justice degree from Ball State University.  She previously worked as a Probation Officer but quickly realized her passion and drive to work with animals.  She has previous veterinary office experience and has also worked for an animal shelter.  She relocated to Texas a few years ago with her husband, step-daughter and two fur-babies, Bane and Loki.
Fun Facts about Brandi:
She LOVES horror movies.
She has been to over 250 concerts.
The only bone she has ever broken is her big toe.
Hi there! My name is Liz and I have been a vet tech since 2011. In that time I've worked with all kinds of critters and have loved every minute of it! Coming from Florida, I love fishing and sailing. Horseback riding, hiking, and painting are a few more of my favorite pass times… when there is time to pass haha. My husband and I have 5 kids. A human daughter and 4 fur kids: Roxie(an Australian Shepherd mix), Riley(he is just a Heinz 57), Lucky (a Retriever), and Ella (kitty cat).
Fun Facts about Liz:
Her favorite Disney movie is The Little Mermaid.
Foxes make her cry (in a good way!).
She loves The Lord of the Rings.
Hello! My name is Stephanie. I have been a Vet Tech since 1996 and it's the best job in the world. All of my experience comes from hands on training in general, emergency, and internal medicine practices. In my free time, I'm busy with my daughter and her softball team. I really enjoy spending time with friends and family.
Fun Facts about Stephanie:
She enjoys spending time at the lake and doing extreme water sports.
She has 3 furry kiddos: an orange tabby named Thor, a Maltese named Hurley, and a Springer Spaniel named Sadie.
Hello, I'm Shawnda.  I have a B.S. in Biology from UNT and have been working in the veterinary field since 2006. I am originally from California; I have a son named Connor and four cats. I enjoy doing volunteer work with some of the wildlife rescues in the area, as well as helping out with the prairie restoration project in Lewisville. My other hobbies include going to rock concerts, being outdoors & working in my vegetable garden. I love food and coffee; I am super passionate about the environment and Cavalier King Charles Spaniels.
Fun Facts about Shawnda:
She has worked at 2 previous clinics with Dr. Raiczyk.
Hey there! My name is Mandy.  I've been working in the veterinary field since 2016, however, I grew up in a veterinary clinic with my family.  Being a technician is truly a passion of mine and always has been!  I have experience with both small and large animals.  In my spare time, I enjoy spending time with my three children and watching my two boys in their sporting events (baseball, football, cross country, basketball, and band).  I also enjoy horse shows and teaching 1st-2nd grade Sunday School at my church.
Fun facts about Mandy:
She has 3 furry kids: Dio (German Shepherd), Stella (German Shepherd), and Sadie (Australian Shepherd)
Her human kids: two boys and a daughter- are her life!
She has previously worked with both Dr. Cummings and Dr. Coleman

Hey there, my name is Courtney! I am a recent graduate from Texas A & M University Commerce where I received my bachelor's degree in Animal Science with a concentration in Pre-Veterinary Medicine; I am currently applying to veterinary school (YAY!!). My boyfriend and I enjoy snowboarding and traveling when we can, plus hiking and canoeing with our dog, Aero. In addition to our dog, we also have two cats named Sly & Sophie.
Fun Facts about Courtney:
She enjoys snowboarding.
She LOVES traveling and seeing all the world has to offer!
My name is Katie. I have been a vet tech 9 years and involved in the animal industry since before high school! A potbelly pig, 5 chickens, 2 dogs, a kitten, and a wonderful husband, make for a fun fam! I enjoy building our homesteading dream and work on becoming more self-sufficient. When time allows, I like to prepare and make prickly pear jam and pickled peppers!
Fun Fact about Katie:
She was an Irish dancer for 5 years.
She won 2nd place in an Elvis Presley look-a-like contest.
Hello! My name is Rachel. I grew up in Antioch, Tennessee on 8.5 acres. I have had a passion to work with animals both wild and domestic all my life! I am a licensed Wildlife Rehabilitator for Texas Parks and Wildlife. I spend my days taking care of your fur babies and at night I spend most of my time with my wild babies. I also have a degree in Medical Assisting. My family and I have a sweet Service Dog named Nika, a Bearded Dragon named Spiky, and 2 fish named Batman and Superman. I have many years experience working with animals of all kinds.  I can't wait to meet you and your furry family member!
Fun Facts about Rachel:
She loves hiking, fishing, and camping.
Her favorites living creatures are frogs.
She considers the Kestrel Falcon to be the coolest wild baby she has ever rehabbed/released.

Britney
Kennel Technician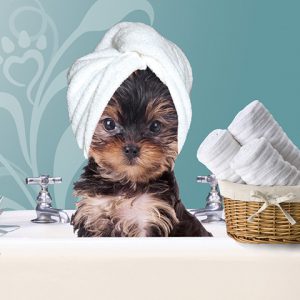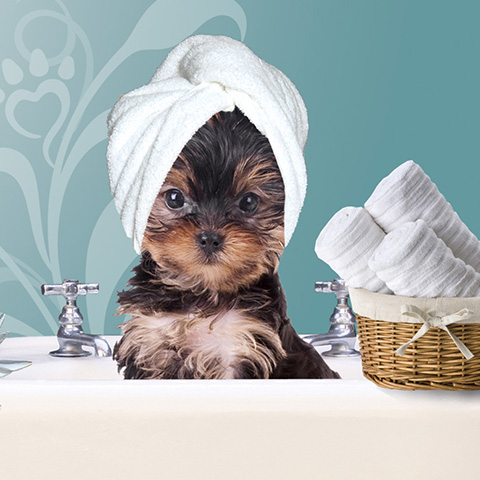 Hi, I'm Amber.  I have been grooming pets for over 15 years.  I love the joy I can bring to an owner when their fur baby looks clean and cute from a grooming appointment.  When I am not grooming, I enjoy spending time with my husband and children.